November 9, 2023, Azerbaijani President Ilham Aliyev met with the caretaker Prime Minister of Pakistan Anwaar-ul-Haq Kakar at the sideline of the 16th ECO in Tashkent. At the meeting, both sides showed satisfaction with the current state of relations between Azerbaijan and Pakistan. Besides, both leaders discussed matters of further strengthening of bilateral economic ties, trade & commerce activities, and investment opportunities.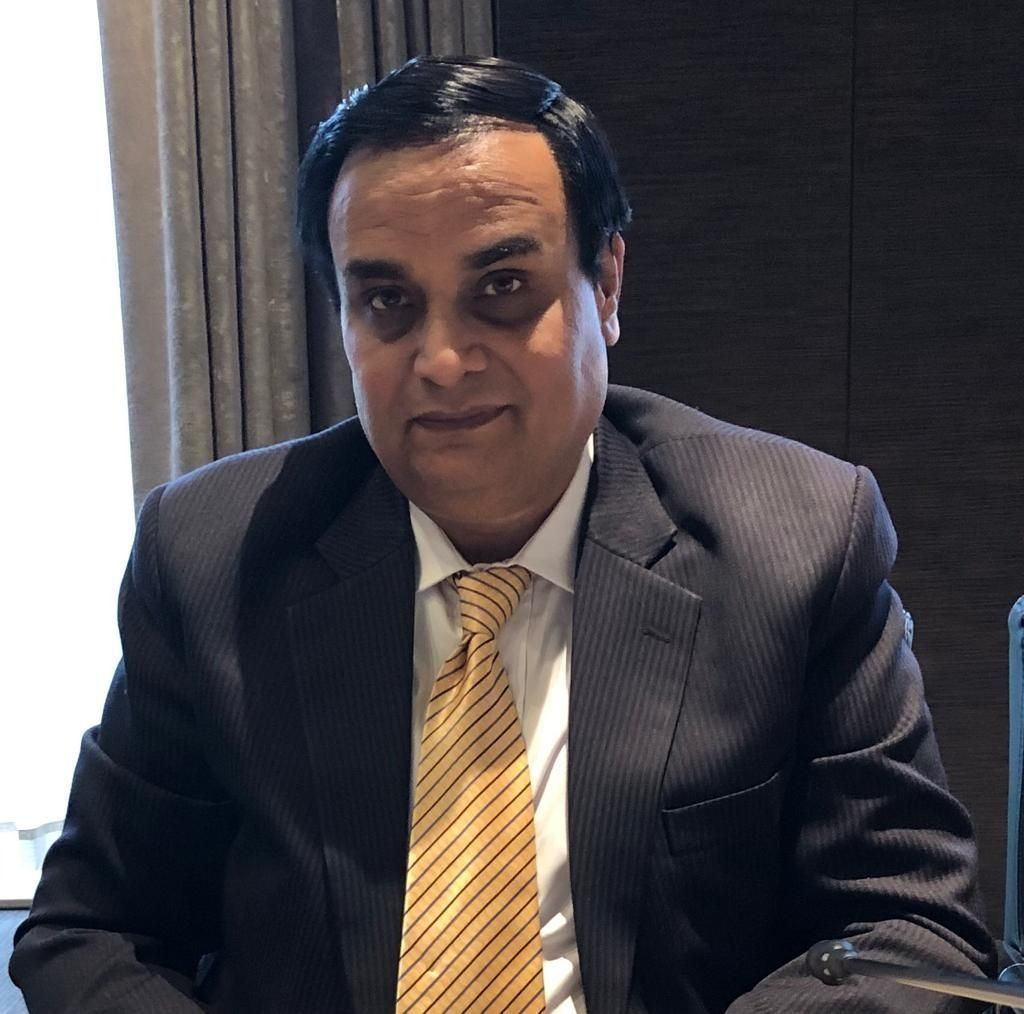 Speaking to Azernews on the prospects of cooperation between the two states, Dr. Mehmood Ul Hassan Khan noted that it is a good omen that both emphasized the activation of the Intergovernmental Commission and shared their views on cooperation related to energy and transport links. Critical analysis reveals that the energy cooperation between the two countries has become a hot topic and the biggest stimulator of further strengthening of bilateral relations between the two countries.
"On its part, Azerbaijan showed great interest in providing liquefied natural gas (LNG) to Pakistan at a discounted price. Baku has already extended assistance in the fields of oil and gas, aside from investing in Pakistan's solar energy industry which would definitely reduce its energy woes in the days to come. In this regard, Pakistan State Oil (PSO) and the State Oil Company of the Azerbaijan Republic (SOCAR) have various meetings which have accelerated government-level cooperation," Hassan Khan noted.
He added that on its part, the government of Pakistan desires to collaborate with Azerbaijan in the field of petrochemicals and solar energy. Even the Alternative Energy Development Council of the Energy Ministry of Pakistan, the Private Energy and Infrastructure Council, and the State Renewable Energy Agency of Azerbaijan jointly chalked out common strategies for Pakistani companies to invest in Azerbaijan's renewable energy sector. Hassan Khan pointed out, that civil aviation cooperation is also gaining momentum. After PIA, Azerbaijan Airlines (AZAL) has also started direct flights between Baku and Islamabad which would further boost tourism, education, culture and commercial ties of the two countries.
As for the Preferential Trade Agreement and Transit Trade Agreement, he said that it hopes that the finalization and implementation of the Preferential Trade Agreement (PTA) and Transit Trade Agreement (TTA) between the two countries would further enhance the volumes of bilateral trade between the two countries in the near future.
"Interestingly, the exports of rice from Pakistan have immensely increased because of the zero custom duties of Azerbaijan's government. For its further strengthening more food items should be included in this category which will open a new window of opportunities for both the countries and business communities alike. Different diverse sectors of economy i.e. trade, trans-regional connectivity (soft & hard), energy (oil, gas, solar, hydrogen, green) tourism, science & space, Information Technology, education, culture, agriculture, mining, metal exploration, infrastructure development, medical sciences, bio-medicine, sports, cement and pharmaceutical, especially in liberated areas would be preferential areas of bilateral trade in the days to come. It is suggested that mutual tariff reduction modalities should be finalized as soon as possible aiming at further facilitating trade between Azerbaijan and Pakistan," Mehmood Ul Hassan Khan said.
He also noted that it is a good omen that both sides are on one page for the further strengthening of bilateral relations. In this regard, mutual cooperation in information and communication would create mutually befitting propositions for both countries. Pakistan's private sector and companies are starting to make investments in Azerbaijan's IT and communication sectors. Mehmood Ul Hassan Khan stressed that in the near past, the Azerbaijan-Pakistan Technology Forum was held in Baku to establish relations between the IT companies of Pakistan and the state and private partners in Azerbaijan. Pakistan's private sector showed keen interest in artificial intelligence, blockchain, cloud technology, and a number of areas of the ICT sector.
"Pakistani IT companies have also been invited to operate and invest in the liberated territories of Azerbaijan. The government of Azerbaijan is doing reconstruction work and building smart villages and smart cities in the liberated territories and Pakistani IT companies have the potential to help in these processes. It is suggested that there should be close liaison between media companies/newspapers and film industry for further strengthening of culture and tourism between the two countries," the pakistani pundit added.