The International Organization of Turkic Culture (TURKSOY) turns thirty this year.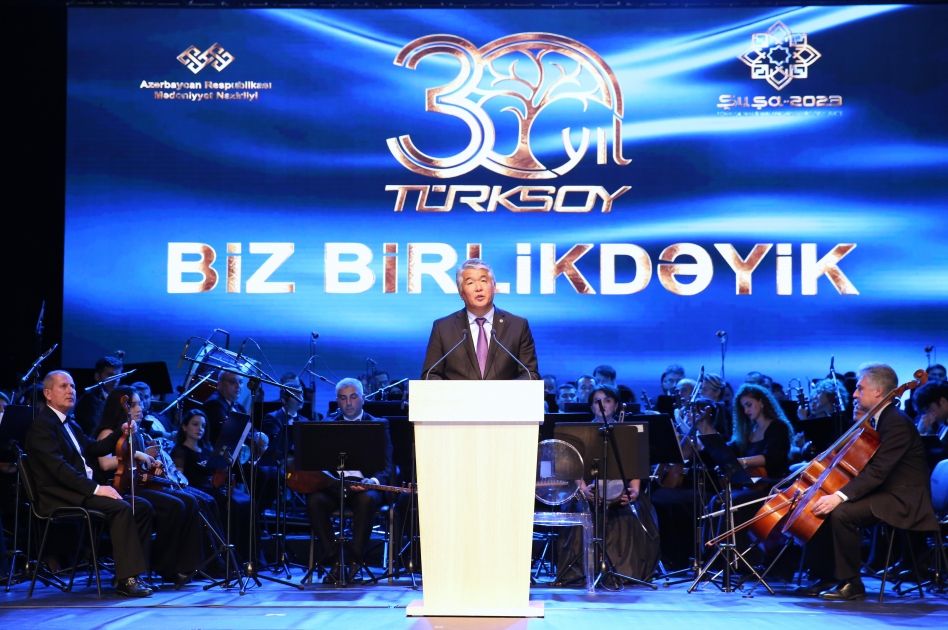 Spectacular gala concert has been held at Heydar Aliyev Center with the support of the Culture Ministry to mark TURKSOY's 30th anniversary, Azernews reports.
Head of the Department for Humanitarian Policy, Diaspora Issues, Multiculturalism and Religion of the Presidential Administration Farah Aliyeva, read the congratulatory letter of the Azerbaijani president Ilham Aliyev, addressed to the participants of the ceremonial event dedicated to the 30th anniversary of TURKSOY.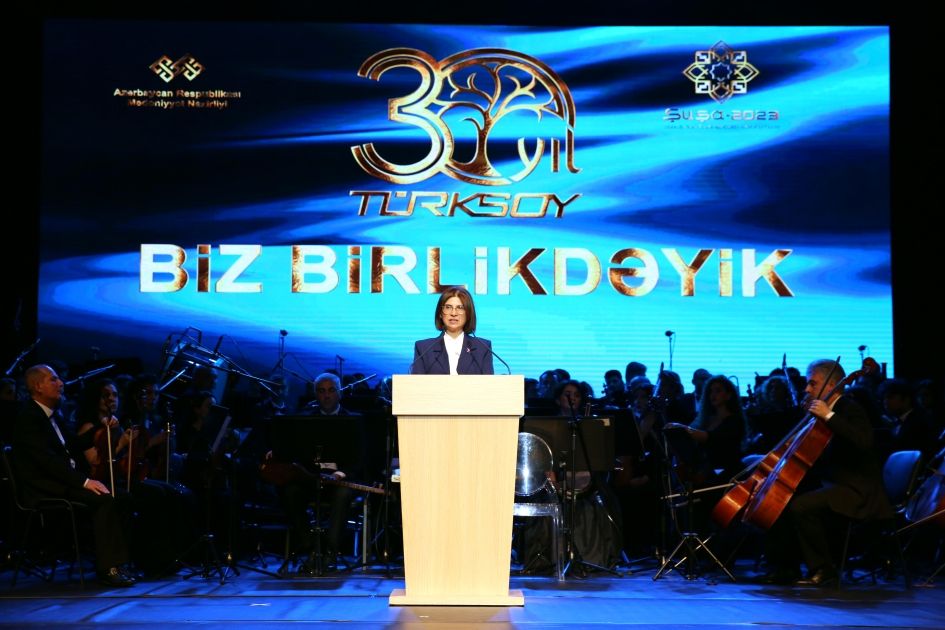 TURKSOY Secretary General expressed his gratitude to the President of Azerbaijan Ilham Aliyev for his support in organizing events dedicated to the anniversary of the organization and for always being with the Turkic world. He also commemorated the memory of the National Leader Heydar Aliyev, whose 100th anniversary is celebrated this year.
"We are very pleased to celebrate TURKSOY's 30th anniversary in Baku. Festive evenings have been previously held held in Almaty, Bishkek, Tashkent and Ashgabat, in honor of the organization's 30th anniversary", said Sultan Raev.
"A number of events are being held this year in honor of the TURKSOY anniversary, reflecting the history, culture and traditions of the Turkic world, our common spiritual world. For thirty years, we have shown the whole world that we are always together and will follow this glorious path. The twenty-first century is the century of the Turkic world. Long live Azerbaijan and the Turkic world!",he added.
Next, People's Writer Elchin Afandiyev, People's Artists Polad Bulbuloglu, Shafiga Mammadova, Nurettin Mehdikhanli, Faig Sujaddinov, People's Artists Farhad Khalilov and Sakit Mammadov were awarded with the Sharaf medal.
The event continued with the performances of vocalists, music groups and dance ensembles from Azerbaijan, Turkiye, Kazakhstan, Kyrgyzstan, Uzbekistan and Turkmenistan.
The concert program ended with the composition "Azerbaijan – Odlar Yurdu" with the participation of all collectives and soloists.
The event participants got acquainted with the exhibition organized on the occasion of the 30th anniversary of TURKSOY at the Heydar Aliyev Center.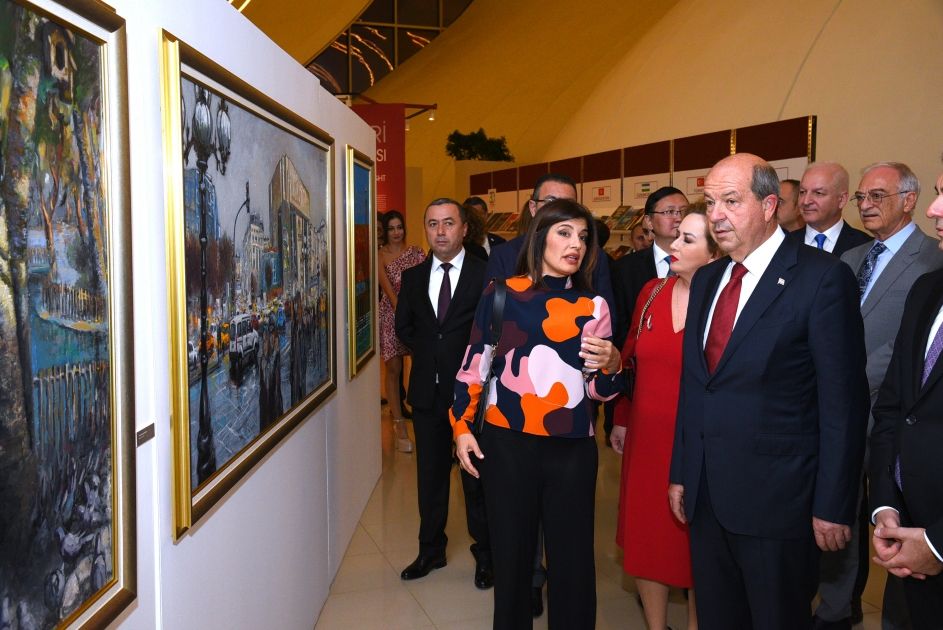 Note that TURKSOY has its roots in meetings during 1992 in Baku and Istanbul, where the ministers of culture from Azerbaijan, Kazakhstan, Kyrgyzstan, Uzbekistan, Turkiye, and Turkmenistan declared their commitment to cooperate in a joint cultural framework.
The International Organization of Turkic Culture TURKSOY is the UNESCO of the Turkic World and was established in 1993 upon signature of its founding agreement by the Ministers of Culture of Azerbaijan, Kazakhstan, Kyrgyzstan, Uzbekistan, Turkmenistan and Turkiye.