Nestled in the south-east of Azerbaijan, Lankaran offers a delightful array of culinary experiences. The local cuisine is filled with rich flavors, making Lankaran a gastronomic paradise.
Azernews will introduce you more closely to the delicious food and heart-pleasing nature of this wonderful city.
The fact that 9 out of 11 climatic zones pass there makes it possible to grow a variety of agricultural products here. Here, food lovers drown in deliciousness with every bite of citrus fruits and local cuisine.
In 2021, Lankaran entered the United Nations Educational, Scientific and Cultural Organization (UNESCO) Creative Cities Network list based on the gastronomy category.
People come here to try the local cuisine: chicken and fish lavangi, pumpkin pilaf, eggplant sirdag, borani pilaf with fish, lavangi pilaf, Lankaran kulcha, lemon and feijoa jam with aromatic tea.
Now wonder that Lankaran has been chosen as a venue for International Chefs Day.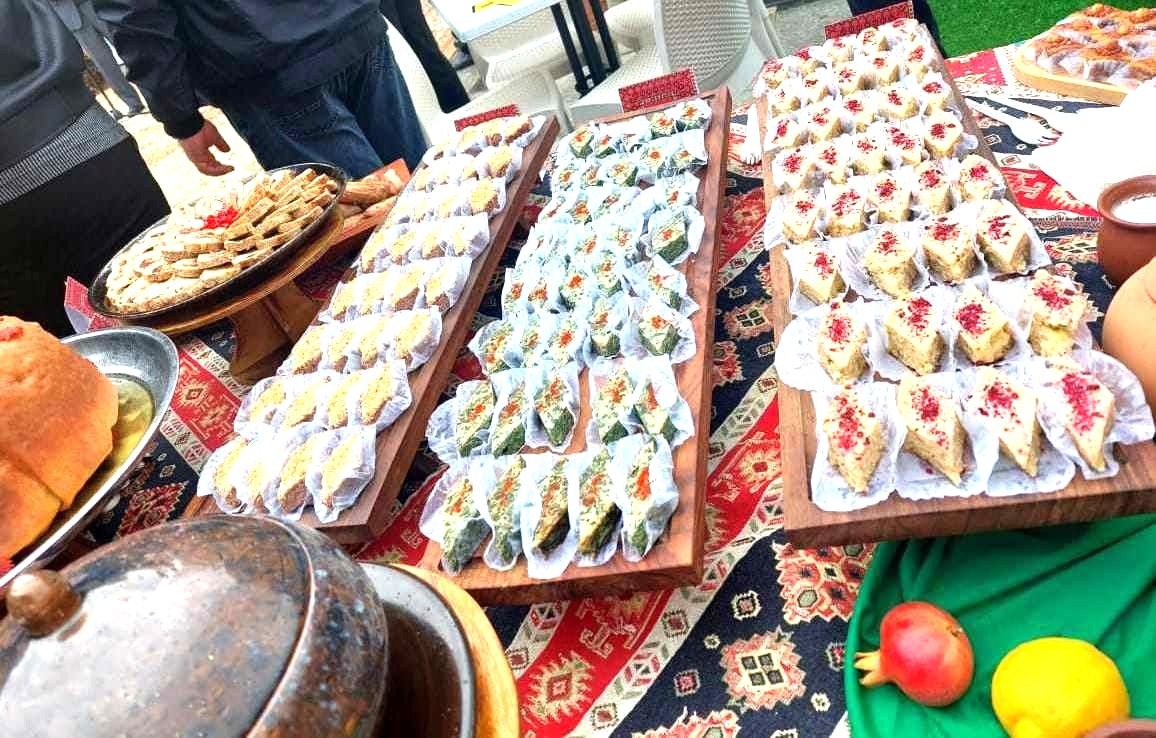 Since its creation by well-known chef Dr. Bill Gallagher in 2004, World Association of Chefs' Societies has committed to using International Chefs Day to celebrate this noble profession on October 20.
WorldChefs is a dynamic global network of 110 chef associations worldwide. Multiple culinary contests, master classes and promotions are held annually as part of the celebration.
The Festival of National is organized with the support of the Azerbaijan National Culinary Association, Lankaran State University, and Lankaran-Astara Cultural Department, bringing together some of the best chefs from Lankaran, Astara, and Masalli.
Republican scientific and practical conference "Azerbaijani cuisine as the embodiment of the culture of Turkic cuisine has been organized as part of the festival.
In his speech, President of the Azerbaijan National Culinary Association, World Platform of Islamic Countries Culinary Societies (WICS), World Union of Turkish Culinary Culture, Science and Art, and member of the World Association of Chefs' Societies, Tahir Amiraslanov spoke about the history and regional features of national cuisine, emphasizing that it was on the initiative of the association that in 2004 the decision was made to establish International Culinary Day.
The Honored Cultural Worker highlighted the fruitful activities of the Azerbaijan National Culinary Association. He touched upon the development and promotion of national cuisine, especially in the international arena.
It was brought to attention that similar events dedicated to Turkic national cuisine will be held in Uzbekistan and Turkmenistan.
Mouth Watering food, works by masters of folk applied arts, and spectacular concerts so impressed the festival visitors that they didn't want to leave.